My Knife Making Journey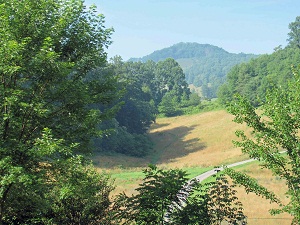 Thanks for visiting Ken Hall Knives. My family and I are blessed to live in the mountains of North Carolina, away from the rat race of the big city. Before settling into this wonderful place, I spent 14 years working in Washington, DC. Currently, by day, I'm an electrical engineer providing consulting services to the electric utility industry. With my free time, I alternate between taking excursions into the mountains with my family, forging a few knives, or indulging in woodworking.
My knife making journey began in 2008 when I attended the American Blade smith Society (ABS) Smoky Mountain Hammer-In at the Haywood Community College (HCC). I had read several books on forging knives during my daily commute into Washington, but I thought it would involve too much to get started. After attending the Hammer-In, I was hooked. I started my first knife during the hands-on forging time during the Hammer-In and with the help of Bill Wiggins, ABS Journeyman Smith, I finished my first knife.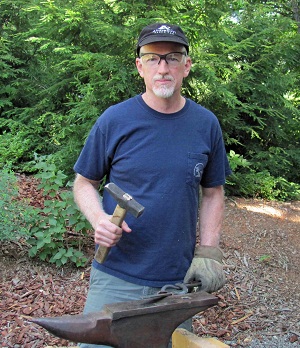 Since that Hammer-In, I have taken blacksmith classes at HCC under the guidance of David Burnett. David really helped me to understand the fundamentals of blacksmithing and gain a wider knowledge about how to efficiently move metal, while I gained a deep respect of what the blacksmiths of old were capable of doing. In addition to the HCC classes, I have taken the ABS Introduction to Bladesmithing with instructors Greg Neely and Jim Rodebaugh. An excellent class that helped me focused on the key elements of forging a quality knife.
I passed my ABS Journeyman Smith Performance Test under the supervision of Master Smith Burt Foster in the fall of 2010. I took the next step in ABS membership by submit knives for Journeyman Smith testing in June of 2012. I passed and received my JS stamp .
I hope you enjoy looking through my gallery of completed knives.
Ken